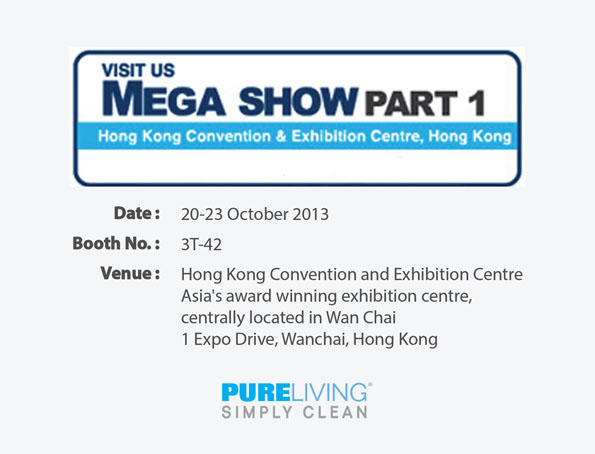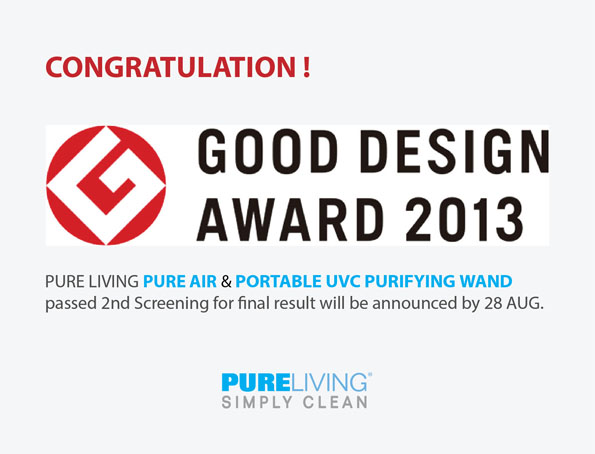 Congratulation! PURE LIVING PURE Air passed to testing by Intertek.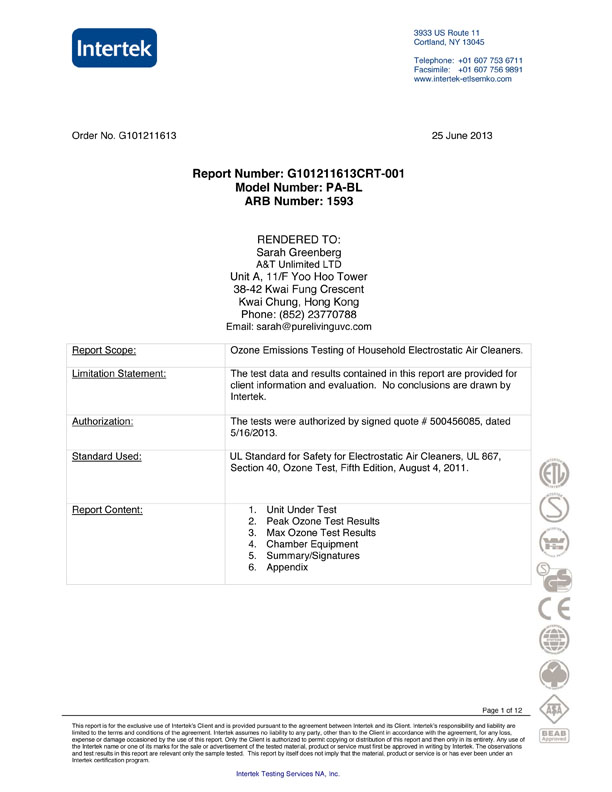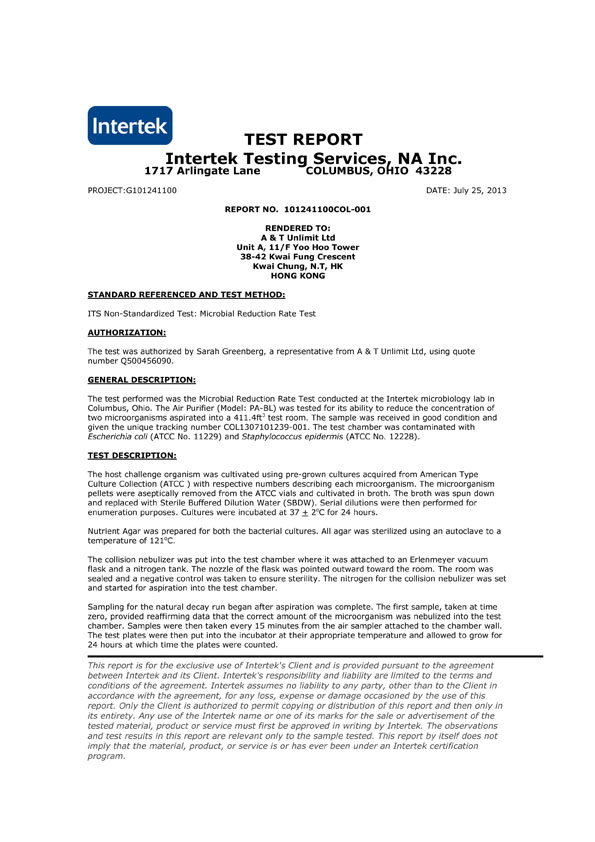 Watch PURELIVING on Despierta America!
PURELIVING on Global Market June 2011 Gifts&Home Buyer Magazine
Congratulations!
PURELIVING Purifying Rechargeable Wand with Stand
has passed 2011 Good Design Award's 1st Screening. Our wand will be exhibiting for 2nd Screening at the Good Design Expo 2011 at Tokyo Big Sight from August 26-28, booth location to be announced.
May, 2011
PURELIVING Eliminates 99.9% of E-Coli
In May 2011, there have been many outbreaks of a dangerous strain of E-coli in Germany, Japan, and the States.
Mainly due to lose food processing regulations and lack of proper monitoring raw foods that causes raw vegetables
contamination in Germany and US, and raw meat contamination in Japan that lead to fatal E-coli infections. A few
had died due to serious symptoms such as bloody diarrhea and other critical symptoms. Below are two articles
regarding to raw vegetable E-coli infection in Germany, and raw beef E-coli infection in Japan.
Deadly E-Coli Outbreak Claims Lives in Germany
Health authorities in Germany are battling an outbreak of a dangerous strain of E-Coli. The German authorities reported
three deaths and warned that more were likely because of a "scarily high" number of infections. Experts said the current
rate of infection is higher than ever previously recorded. Furthermore, this strain enterohaemorrhagic E. coli (EHEC) is not
following normal patterns.
"Normally, the food that causes EHEC is milk and milk products, unpasteurised cheese, raw hamburger meat, all kinds
of raw meat," said Werner Wunderle, director of the Bremen Health Authority. However, this time, raw vegetables and
salad have been contaminated by E-Coli, and results in serious symptoms such as bloody diarrhea.
According to the World Health Organization's website, around 10 percent of patients infected with EHEC could develop
hemolytic uremic syndrome (HUS). HUS is characterized by acute renal failure and blood problems, with a fatality rate of
between three and ve percent. It can also cause seizures, strokes and coma.
The sources of the EHEC outbreak had not yet been identied and advised people to heat food and observe proper standards
of hygiene.
Reference Link: http://www.euronews.net/2011/05/24/germany-battles-dangerous-e-coli-outbreak
Fatal Beef E-Coli Outbreaks in Japan
In a case that has grown to dominate headlines through Japan's Golden Week holidays and prompted questions about food
safety enforcement, authorities raided the corporate headquarters of a barbecue restaurant chain operator and a wholesale
distributor connected to an outbreak of E.coli food poisoning from a raw beef dish that has led to four deaths and left scores ill.
The Japan beef E. coli outbreak has killed two six year old boys, a 70-year-old woman and another member of that woman's
family. The number of outbreak cases has topped 70, involving at least three Japanese prefectures. Food safety investigators
have linked the infectious disease outbreak to Korean-style steak tartar (raw beef) called yukhoe served at the restaurant
chain's outlets.
Strains of the pathogen O111 and O157 E.coli – both capable of causing life threatening hemolytic uremic syndrome (HUS)
— were detected among many hospitalized patients, at least 20 of whom are considered to be in critical condition.
Reference Link:
http://blogs.wsj.com/japanrealtime/2011/05/06/concerns-questions-mount-in-fatal-raw-beef-case/?KEYWORDS=ecoli
PURELIVING have done numerous bacterium testing, and have proven to eliminate E-coli and other forms of bacteria. Sanitizing
can be done with our products to prevent fatal infections in our daily life, and can hence be used to eliminate all forms of bacteria
on raw foods, and maintain our standard of hygiene in our household. Below is our E-Coli test report results for your reference.